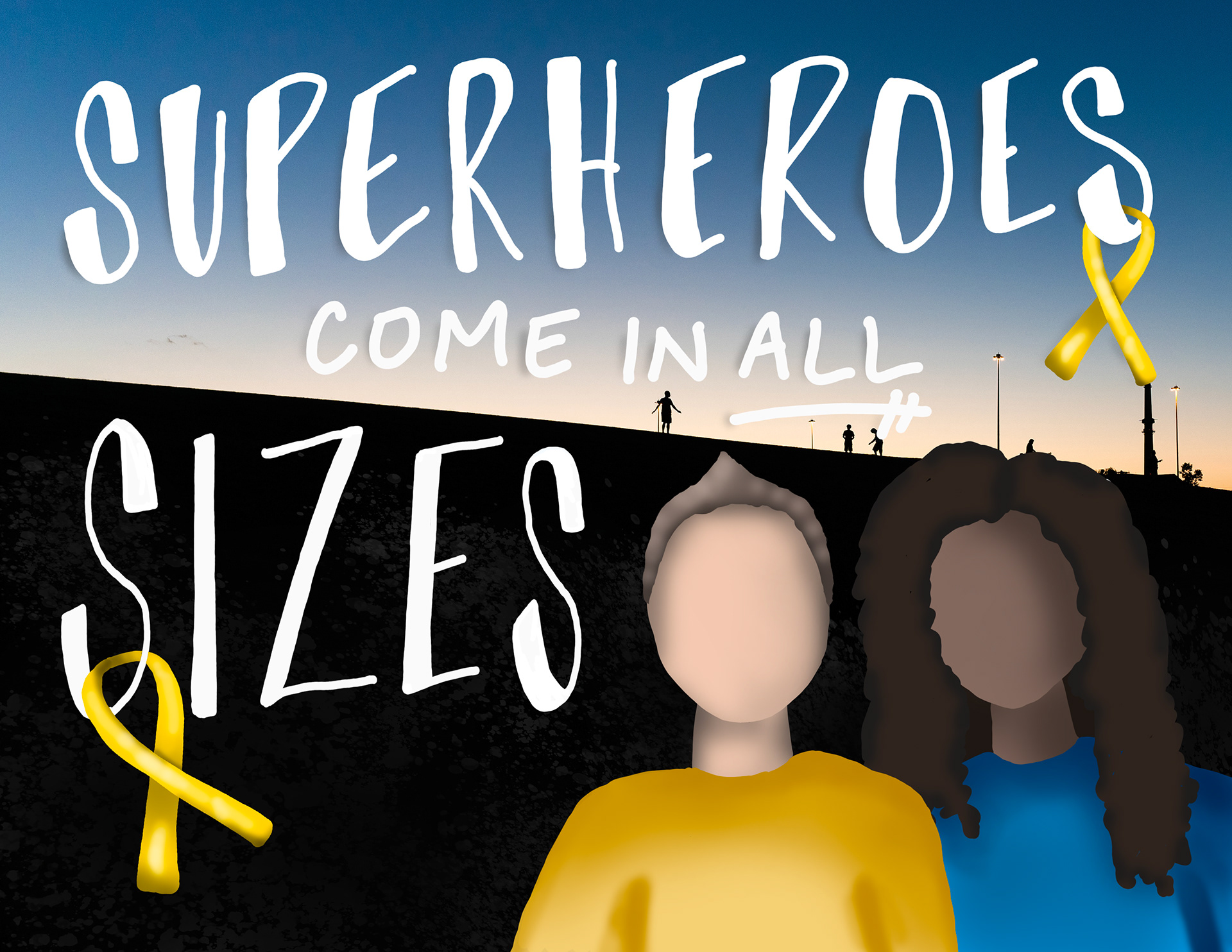 In honor of #ChildhoodCancerAwareness Month (September)... I felt the need to do a shoutout to the superheroes in my life, that inspire ME.
So during my day 2 of Drawing and Painting on Adobe Live...
I created a fitting Positive Doodle in Adobe Photoshop on the iPad...
Superheroes come in all sizes. ♥️
Namaste!